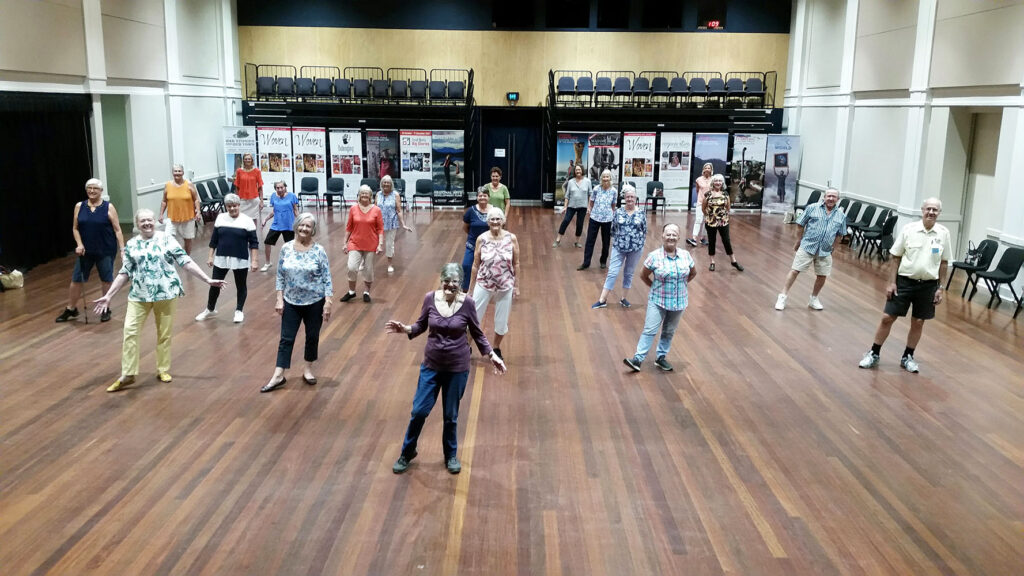 So you've heard about line dancing, but don't feel quite sure what it's all about? At Beaudesert U3A (University of the Third Age) we are happy to invite anyone interested to come along and see for themselves.
Our line dancing group meets every Tuesday afternoon at The Centre in Brisbane Street in the large air-conditioned main hall, making distancing easy while exercising.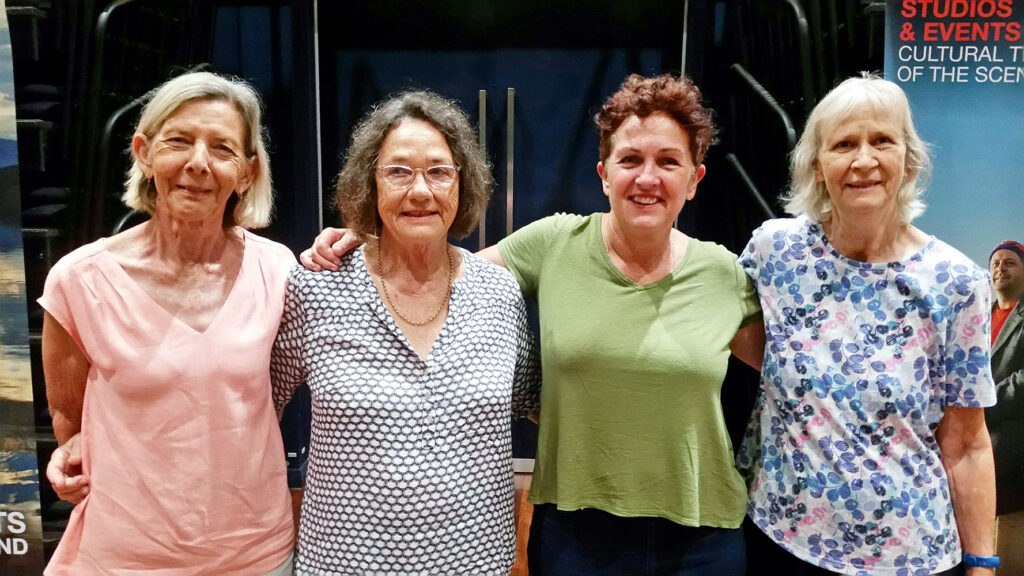 This is a relaxed beginner group with many easy dances and some slightly more challenging, all with plenty of help on hand for "newbies."
To choose each week's dances, we have a repertoire of about 30, gradually adding to this from the hundreds written up online (called step sheets) from simple sequences of 16 steps to 64-step sequences with more complex choreography. The music and styles cover almost all genres including country, rock 'n' roll, cha cha, swing and even waltz. And because we need to dance to it, the music is always catchy and/or melodic.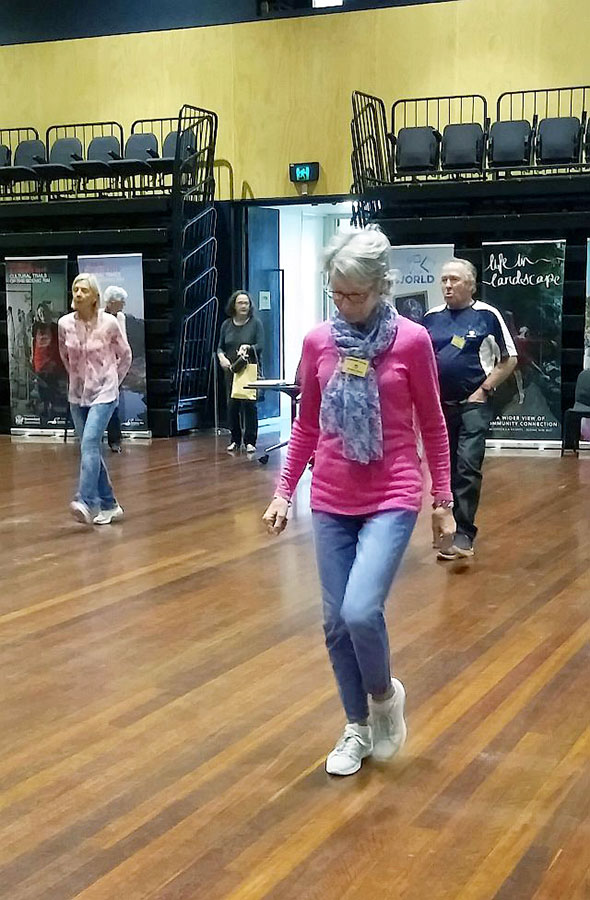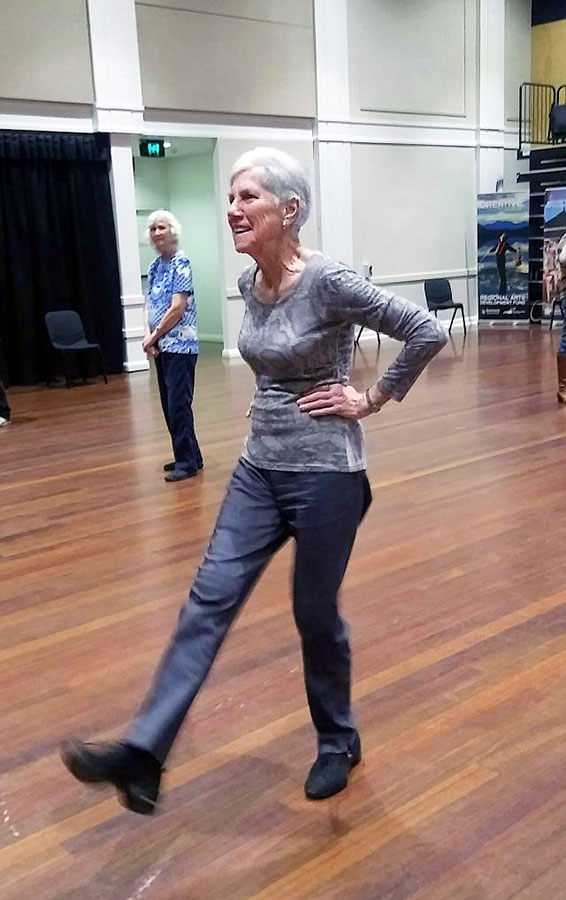 I asked some of our group of 25 why they line dance:
"It's enjoyable exercise"
"Love the variety of music"
"You don't need a partner"
"It has increased my balance and body springiness"
"This gives me team camaraderie and mental stimulation"
As the tutor for this group, I am always happy to learn and teach new dances.
(As shown in a respected research study, the process of learning and mastering choreography to music in the 65+ group has greater benefits to the brain than repetitive exercises or walking).
I always walk through every dance first as a reminder – as much for myself as for the class: my ageing brain needs all the help it can get!
Our line dancing group is partially subsidised by the Scenic Rim Regional Council's Be Healthy and Active program, meaning that we can offer the weekly class for $3 per session. Non-members of U3A are welcome to "try before you buy" for this activity for some weeks without joining U3A, paying just the weekly fee, although they need to join if they decide it is for them…which then entitles them to check out and join any other of our varied activities.
For further information please contact Marg at 0422 415 145.
Website: http://www.beaudesertu3a.com
by Marg Arnold