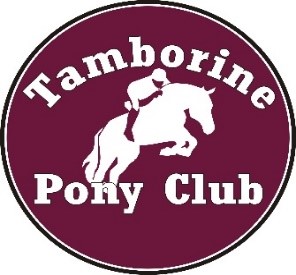 Active Gameday Projects Fund Success!
Tamborine Pony Club recently received the good news that our Club had been successful with an application to the Active Gameday Projects Fund which provides funding to not-for-profit sport and active recreation organisations and local governments throughout Queensland to support minor infrastructure projects that benefit local communities.
There were two projects available : Project Type 1 – install or upgrade of sports lights and Project Type 2 – develop or upgrade of playing surfaces/space(s) including irrigation.
Our Club has applied for the installation of lights at our main showjumping arena. This will enable us to have rallies in the evening during the hot months, for members to come down and train under lights and to have showjumping evenings and earn some revenue.
Tamborine Pony Club has to provide 20% of the cost and is grateful to the support from the Scenic Rim Regional Council who gave us funds via their Major Community Grant: this plus Club funds has allowed us to proceed with the grant application.
By Melinda Hughes (Secretary)
Tamborine Pony Club