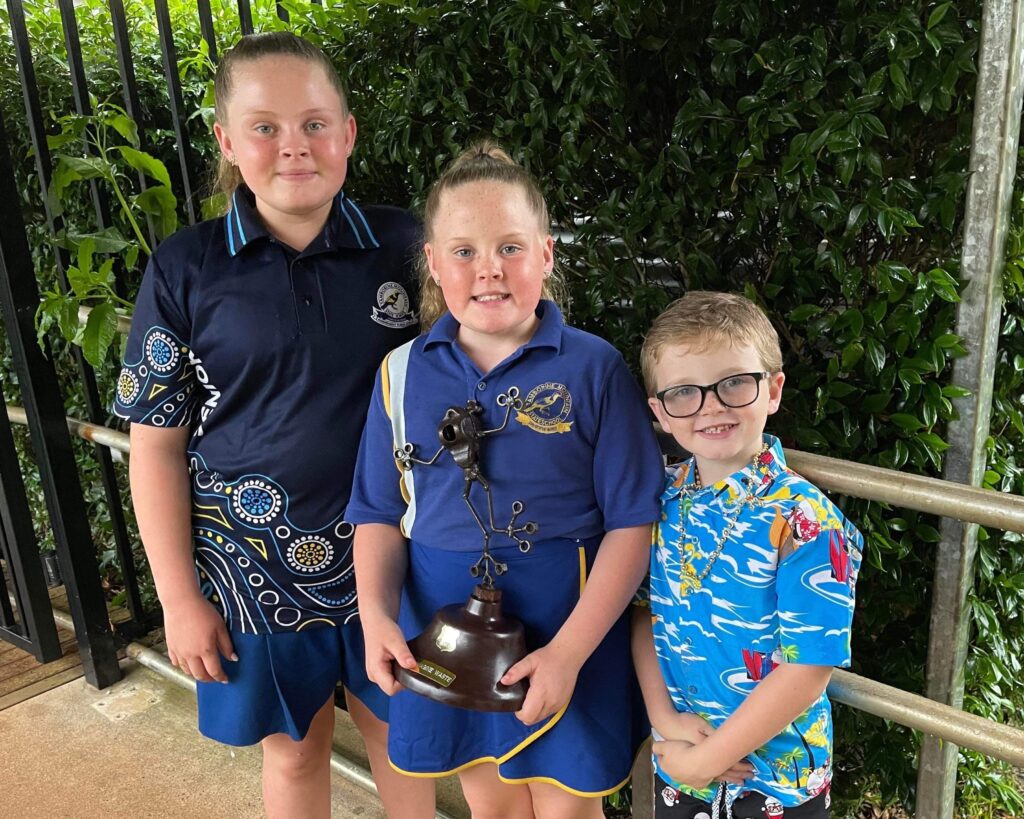 The sky's the limit when it comes to out-of-the box solutions to reducing waste in landfill, as Scenic Rim youngsters showed in Council's Reimagine Waste Poster Competition.
Marking National Recycling Week in November, the poster competition invited Scenic Rim school children of all ages and abilities to draw on their imagination to devise innovative waste reduction concepts.
Scenic Rim Mayor Greg Christensen congratulated the winners and runners-up, whose entries included a drone pick-up and delivery of toys for repair, hungry 'bin monsters' and a pirate's treasure chest of materials for reuse and recycling.
Cr Christensen congratulated the creators of the three leading entries for their visionary ideas which would help to reduce some of the 20,000 tonnes of waste disposed of in landfill each year.
"Our region's spectacular scenery and natural environment are a key priority for Scenic Rim residents and this is reflected in their commitment to reducing waste and recycling," he said.
"Concern for the environment and the commitment to think about waste differently is particularly keen among our youngest residents, who represent the future of our region.
"Council's investment in waste education, particularly in schools, is paying off as students across the Scenic Rim are leading the way towards a zero-waste society."
The 'three Rs' inspired the Creedy children, Millie-Ella, Miia-lea and Marcus from Tamborine Mountain State School to create a pirate's chest to Reuse, Recycle, Repurpose, proving the adage that one person's trash is another's treasure.
Their Treasure Box prototype features colour-coded compartments for a range of materials including food waste, containers and textiles to reuse and recyclables and was just one of many out-of-the-box ideas produced by Scenic Rim children.
Runner-up Tyson Jaeschke from Roadvale State School imagined a future in which broken toys could be boxed up and an app used to direct a drone to collect the package for delivery to his Toy Transformation workshop.
Tyson's Toy Transformations envisioned reducing landfill by mending broken toys, using skilled grandparents to repair toys which could be donated to less fortunate youngsters in the community.
His imagined TTT app could be used by children to choose a toy with a new lease of life and then have it delivered by drone to their home.
Runner-up Paige Terry imagined a trio of hungry yellow, red and green recycling Bin Monsters to take a bite out of the volume of waste disposed of in landfill each year.
Comprising Rocky Recycler, Wally Waste and Carla Compost, Paige envisioned the Bin Monsters as child-size wheelie bins, with goggle eyes and rubber teeth, that children would be encouraged to feed, increasing community awareness of waste reduction and recycling.
The winners will proudly display a trophy made by local artist Christopher Trotter from reclaimed materials for a year at their school and received a nature play books voucher to encourage them continue to work towards the goal of zero waste.
"The competition drew some amazing entries and showed the resourcefulness of the young people in our Scenic Rim communities and their commitment to a cleaner and greener future," Cr Christensen said.
"This was a fun and educational way to highlight our Council's Waste Management and Resource Recovery Strategy 2021-2026 and Queensland's vision for a zero-waste society in which waste is avoided, reused or recycled as far as possible."