Tamborine Rural Fire Brigade Interim Report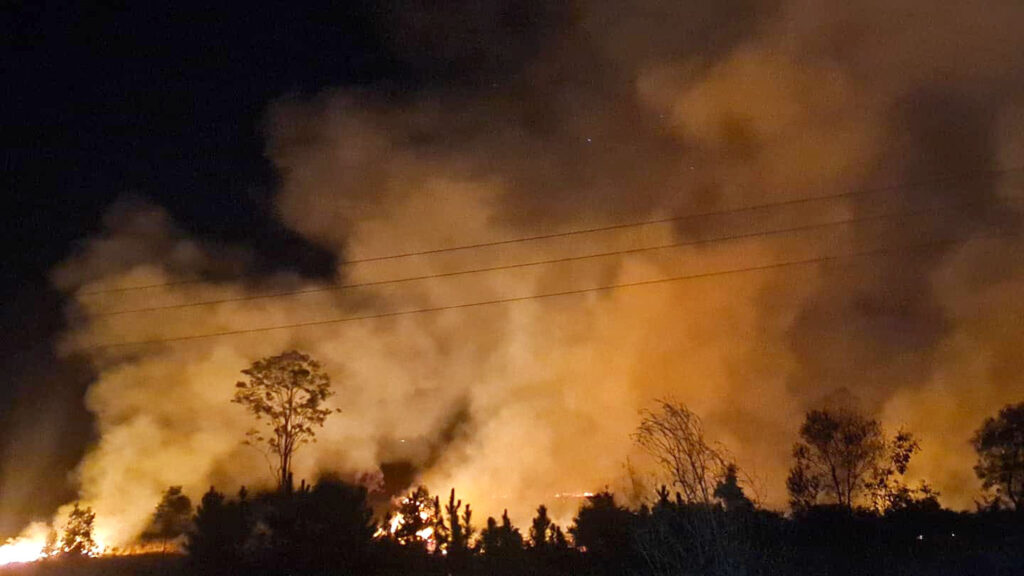 Quite a lot of rain fell during last month in the Tamborine region and continues to fall due to the long-range effect of a La Niña weather pattern.
During a recent break in the wet weather, the brigade managed to conduct a HR (Hazard Reduction) Burn at Yarrabilba opposite the old fruit farm. Approximately 1km of the wind rows were control burned with a goal to reduce the amount of pine forest vegetation regrowth for prevention of fuel build up.
Two reports of incidents of fire were called in during November: one of a small grass fire near the Frog Hollow Cafe which required no action; and one of a reported fire in a bin at the Tamborine Mountain Waste Transfer Station, With potentially dangerous fumes emitting from many types of materials alight, the situation became one of a HAZMAT (Hazardous Materials) job where breathing apparatus is required and so was attended
by the Queensland Fire and Emergency Services (QFES) assisted by the Tamborine Rural Fire Brigade who carted loads of water to the scene.
The brigade will take a break from training until next year and concentrate on helping to keep the community safe over the Summer months. Tamborine Rural Fire Brigade would like to wish everyone a very Merry Christmas and a Happy New Year, and look forward to a healthy, safe and happy 2022.