Oliver's Grave Consistently Cleared By Council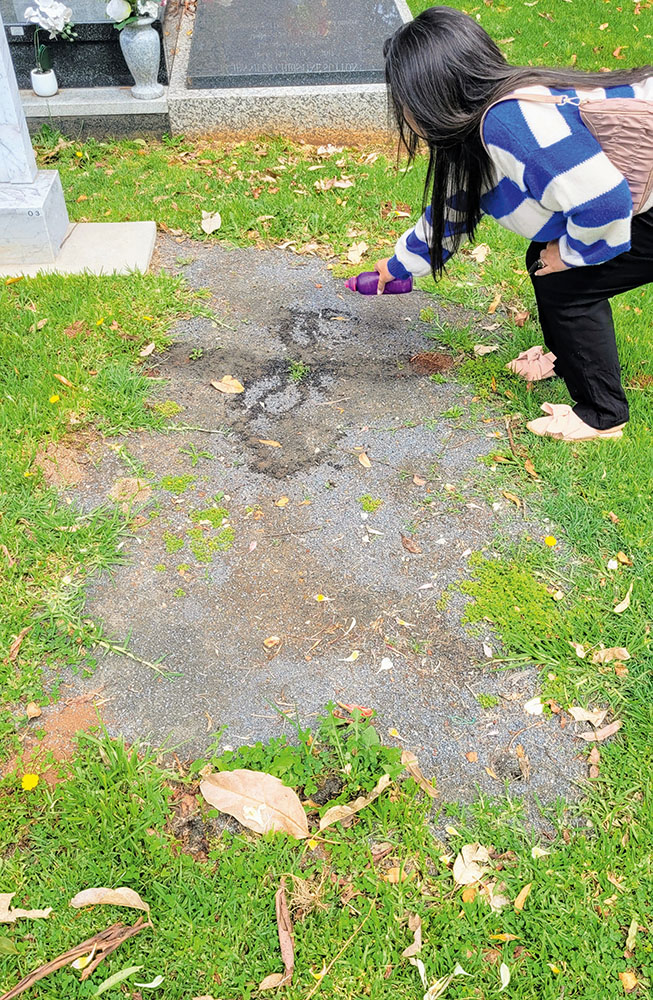 Eight-Year-old Oliver Tiainen passed away on 3 July 2018. Over the past three years, his mother, Natalie Tsokas, has been dealing with the grief of losing her son, as well as fighting Scenic Rim Regional Council over personal mementos removed, without notice, from her son's grave.
These items included a timber cross. This timber cross was blessed in the Greek Orthodox Church at the time of Oliver's funeral and placed on his casket as it left the church. It was later placed on his grave.
Natalie was unaware of Council's cemetery policy at the time and wasn't given any advice about the restrictions in place. According to their policy, SRRC strictly limits only two vases of flowers to be placed on any grave site. Nothing else.
Oliver's school friends had left mementos of stones on his grave, as he was a keen geologist. These items were also removed. Council advised Natalie that, "We've noticed a growing amount of things around the grave." Natalie relocated these on top of the grave and put a little fence there to contain them.
A gravesite requires twelve months for the earth to stabilize before any permanent monument can be placed there. She said there was no further communication from Council until she found that the grave site had been raked and trampled and cleared of all items, including the cross. Natalie was advised that she could collect these items from the Council Office, but
said she had to actually recover them from a tip site where the cross was recovered broken. This cross now remains in her car.
After her original story was released in the National media, Natalie received a message from Geological Society of Australia offering her a piece of Tarana Granite, the Sydney Opera House rock, to be placed in memory of Oliver, "Our Wonderful Little Geologist."
Although Natalie purchased the grave site, the Council approves whatever goes there. However, Council policy should not override Australian law:
GOVERNMENT LEGISLATION
Part 3 – CEMETERIES, NATURAL BURIAL GROUNDS AND CREMATORIA.
26 – Power of relevant authority in relation to things on interment sites.
The relevant authority for a cemetery or natural burial ground may – (only)
(a) Cause to be removed from an interment site in the cemetery … any unattached ornament, empty flower container, broken masonry, decayed or broken wreath or dead flowers.
I spoke with another person who came to the cemetery to visit their departed partner. He was also unhappy with Council's policy and considered their actions unreasonable.
He said that his extended family would come to visit the grave, from afar, and leave multiple bunches of flowers, especially on an anniversary or Memorial Day. Only two bunches would remain. Others, still fresh, were taken off by Council and thrown away. His daughter had phoned to ask why the flowers were disappearing. Nobody had contacted the family. He had to
advise her that Council maintenance people would remove all but two bunches, regardless.
Council's removal of fresh flowers from a grave is not authorised under Australian Law. Nor would be the removal of a timber cross, the symbol of Christianity, on an unmarked grave.
By Julie Wilkinson (RAG)