Tamborine Mountain Parkrun's Held 300th Run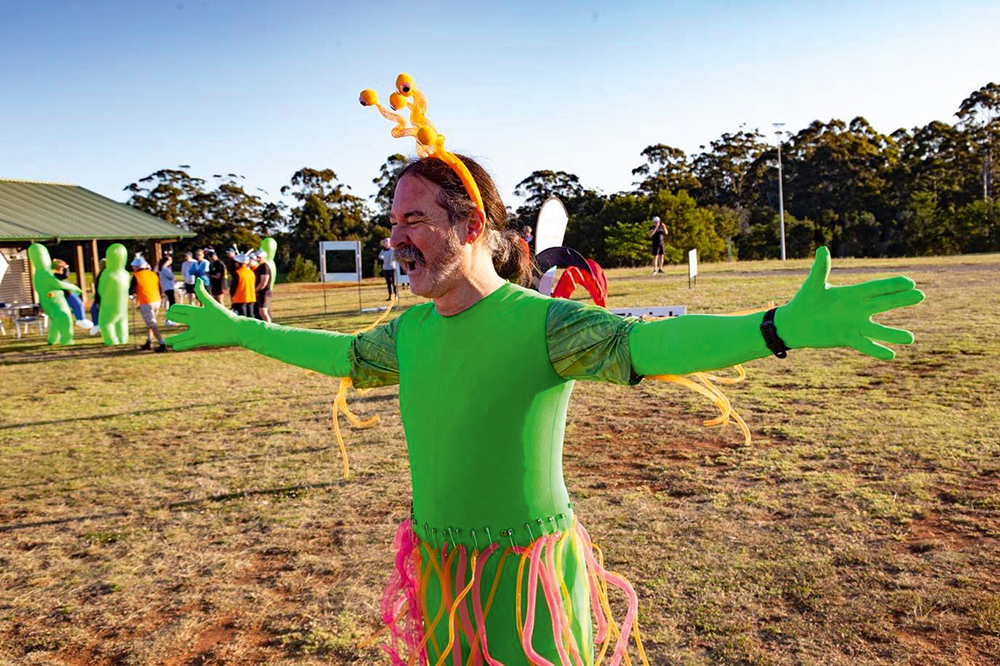 We were warned, but we did not take notice and people turned up at the TMSC for the 300th parkrun on Saturday 28th August 2021, when the site was raided by Aliens.
There were Aliens everywhere you looked, and several abductions occurred! However, the runners/walkers seemed undisturbed as the Aliens ran amuck!
This free weekly Saturday event, which over the years has attracted 2,700+ runners and walkers from near and afar,went ahead regardless, with those present having a great time!
Across Australia there are 400+ parkrun events each week, so if you can walk or run 5km, why not come along and join use at the TMSC at 7.00am every Saturday.
By Peter Rice (Event Director)