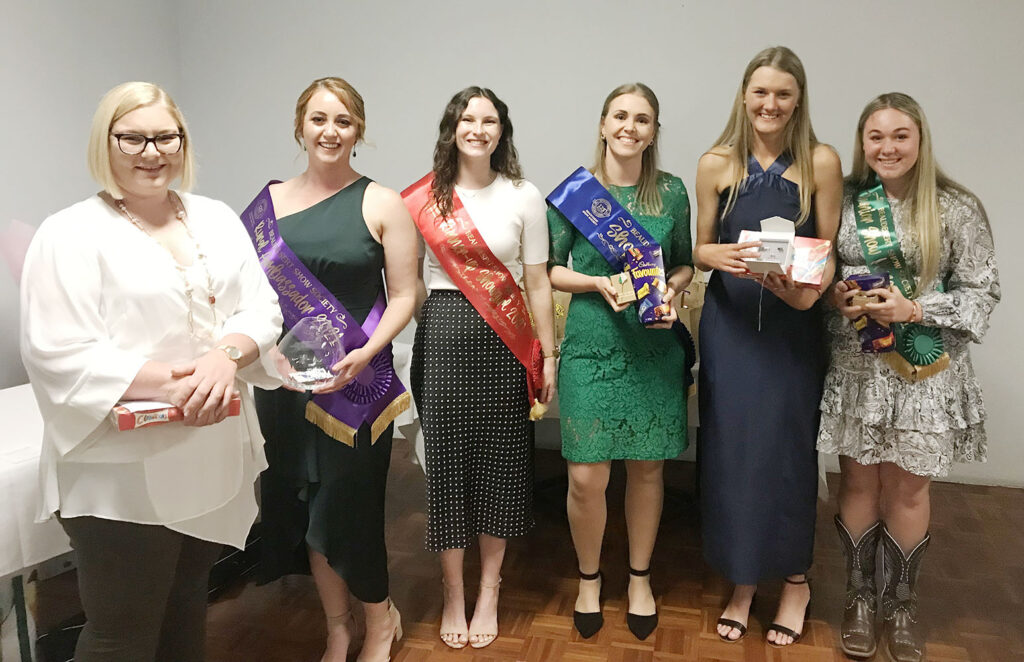 Beaudesert Show Society named its 2021 Show Ambassadors at a rescheduled dinner on Saturday 11 September at the Beaudesert Golf Club. After having to reschedule the previous dinner and judging due to COVID Lockdowns early this year, the Society was excited that it could finally announce the winners of the 2021 competitions.
Not only did changes have to be made to the dinner but also in how the competitions was run – with contestants having to submit a short video submission to some questions and undertake judging two weeks prior to the dinner – but also how the Show Ambassadors would be involved in the community with the cancellation of the 2021 Show.
Showgirl committee member Rhiannon Taylor said it was a great night for the Show Society with over 65 people attending to support the entrants and the Society, people attending, included members of the Show Society Executive & Management Committee, State Member for Scenic Rim, Jon Krause MP, Cr Michael Enright, Showgirl Alumni and the families of the entrants.
Ms Taylor said these contests aimed to recognise and promote the key role the next generation will play in the rural workforce and their contributions in sustaining rural and regional communities and the calibre of all entrants in this year's competition made the judges tack exceptionally hard.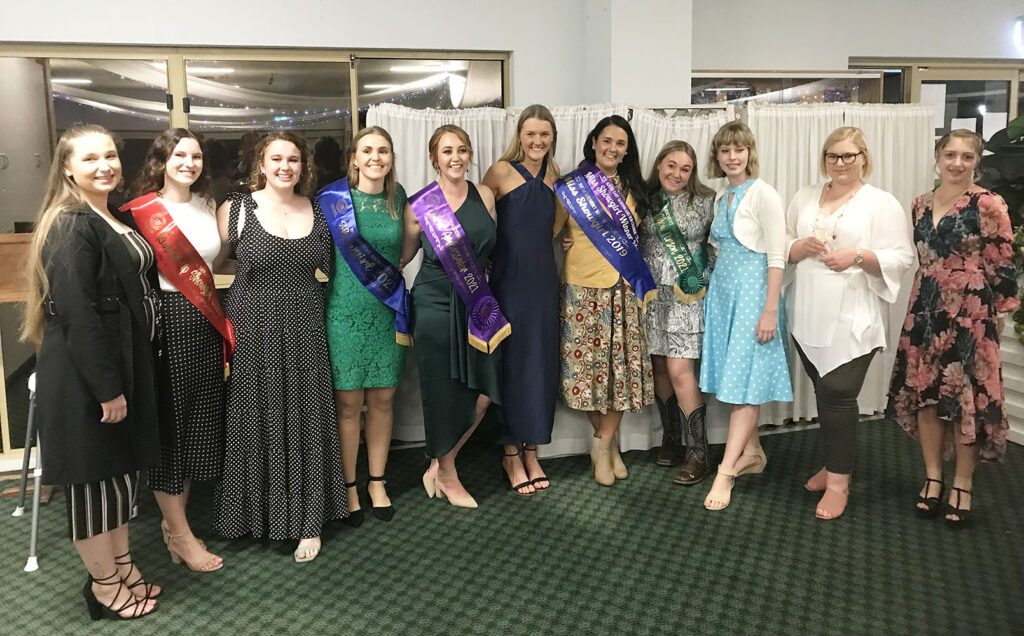 "It was a really successful night, our current reigning Showgirl and Regional Representative Caitlyn Hester as our emcee, there was great food, excellent entrants, enjoyable music provided by the Undecideds, and it allowed everyone to see the calibre of our wonderful entrants" she said.
Entrants for 2021 Rural Ambassador were Dallas Davidson, Sarah MacGinley & Tiff Chase.
Showgirl Entrants were Leena O'Brien, Anna Ferguson, Tiff Chase & Olivia Plunkett.
Junior Ambassador Entrants were Harper Tinsley, Caitlin Dennien, Carly Griffiths & Kate Ferguson.
Anna Ferguson was crowned 2021 Showgirl narrowly beating out Showgirl runner-up Oliva Plunkett. In the Junior Show Ambassador category, Kate Ferguson was chosen as the winner and Caitlin Dennien was announced as Runner-up. Following this Sarah MacGinley was named the 2021 Rural Ambassador, with Dallas Davidson being announced as Runner-up.
The Winners and Runner-up in each category will be out and about at a number of community events across the Scenic Rim in the lead up to the Regional Competition in the first half of 2022. They will also be involved in the 2022 Beaudesert Show.
"So if you see the Beaudesert Show 2021 Ambassadors and Showgirl out and about at local events, come up and say hi. And don't forget to follow their progress on Instagram @beauyshowambassadors" said Ms Taylor.