Lots To Enjoy At 'Treats In Tamborine' Market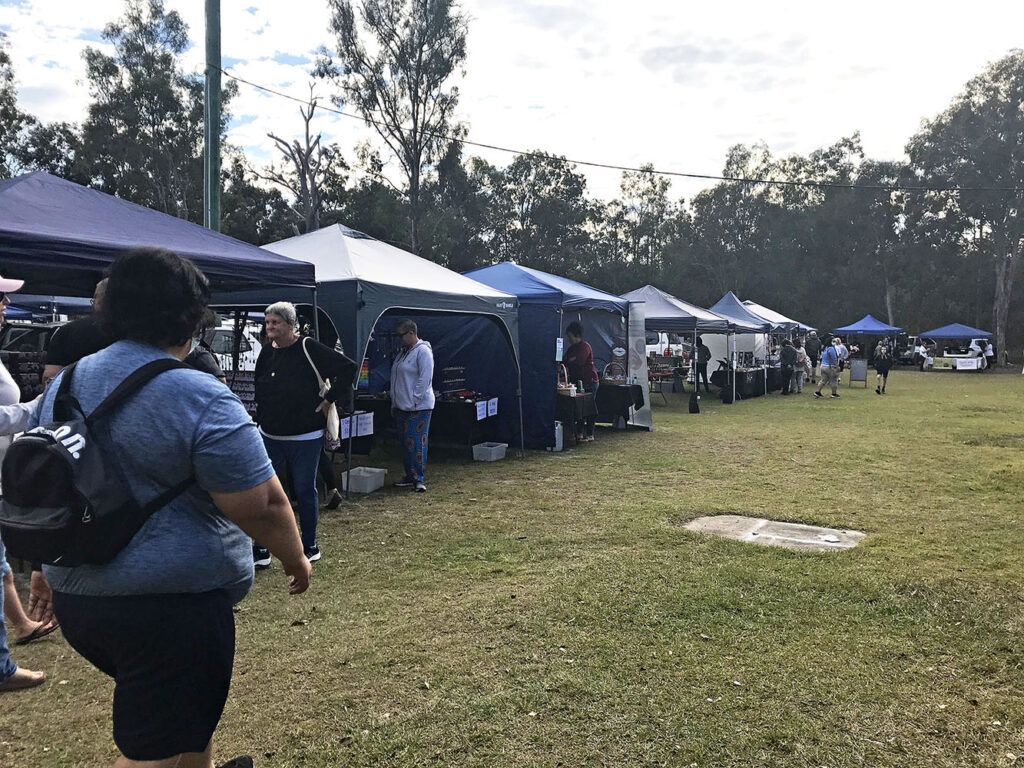 Set your playlist to chillax, back up into your favourite chair and put up those market weary feet, which you have just now pampered with your newly purchased Nutrimetics nourishing butter – as recommended by Pam. I would usually say pop some cucumber slices over your eyes, but Pam says,
'not required', the Instant Recovery Eye Mask will do the job, so park your bum down and recline with a relaxed sigh …
Of course, you remembered to make yourself a refreshing Elderberry drink from the syrup Lana of Flutterby Gourmet Creations made, so pop that down beside your chair, her gourmet chutney (created from all local Scenic Rim produce) can wait till lunch time, and you can follow that up with the
delicious muffin Cherylyn, budding chef of Stella's Secrets, had made just for you. What a heart-warming story – a portion of everything sold goes to the Cancer Council's Relay for Life charity to aid breast cancer relief.
Bursts of colour were the order of this market day with literal rainbow crochet wall hangings and eco-friendly knits at Jo's Handmade Treasures. Every colour represented at small batch hobby potter Kate McDonalds 'Muddled Pottery' stall, and a treasury of silver and gems at self-taught jewellery maker Phil's 'Gemmatic' stall. As if being a juggler and circus equipment maker weren't skills enough, Phil has challenged himself to master new skills in macrame and silver wire wrapping jewellery construction with amazing results!
With food stalls galore, home decor aplenty, and diversions for the kids, the Treats in Tamborine Pamper Market gets bigger every time! And the amount of cars in the Tamborine Memorial Hall carpark proves it! A big thank you must go to the Tamborine Rural Firies for helping out with the parking.
By Sue Jobson (Team Reporter)