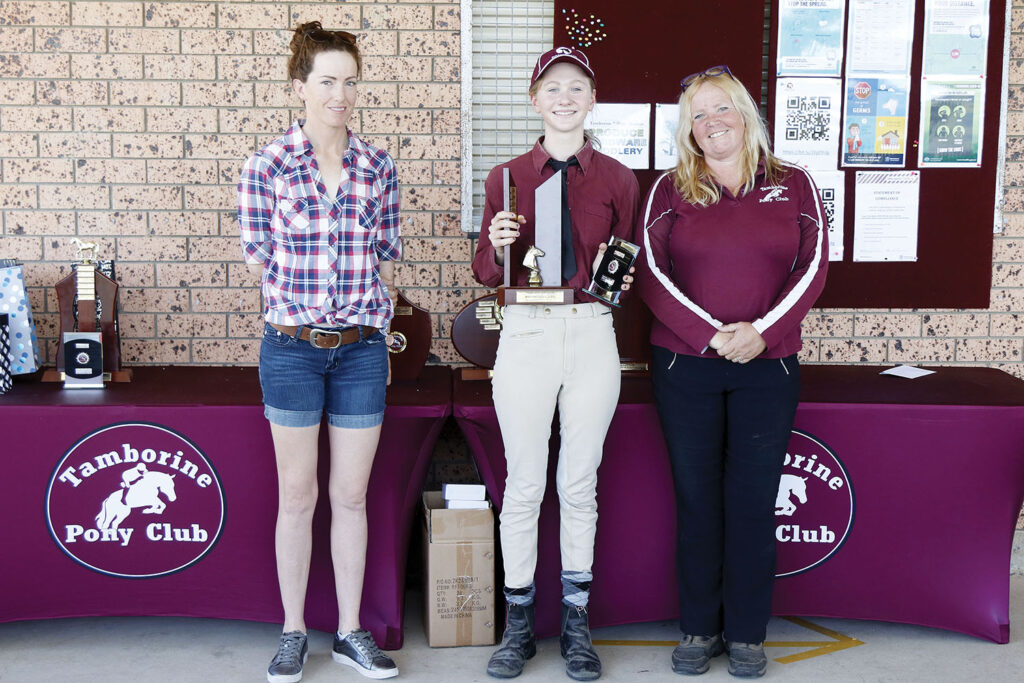 Finishing The Year On A High (Horse Day)
Tamborine Pony Club recently held their breakup and celebrated a great year in unprecedented times. It has been a different and difficult year but Club members have supported our ongoing efforts, be it maintenance and improvement of the grounds, attending rallies and competitions and, most importantly, supporting each other in our endeavours.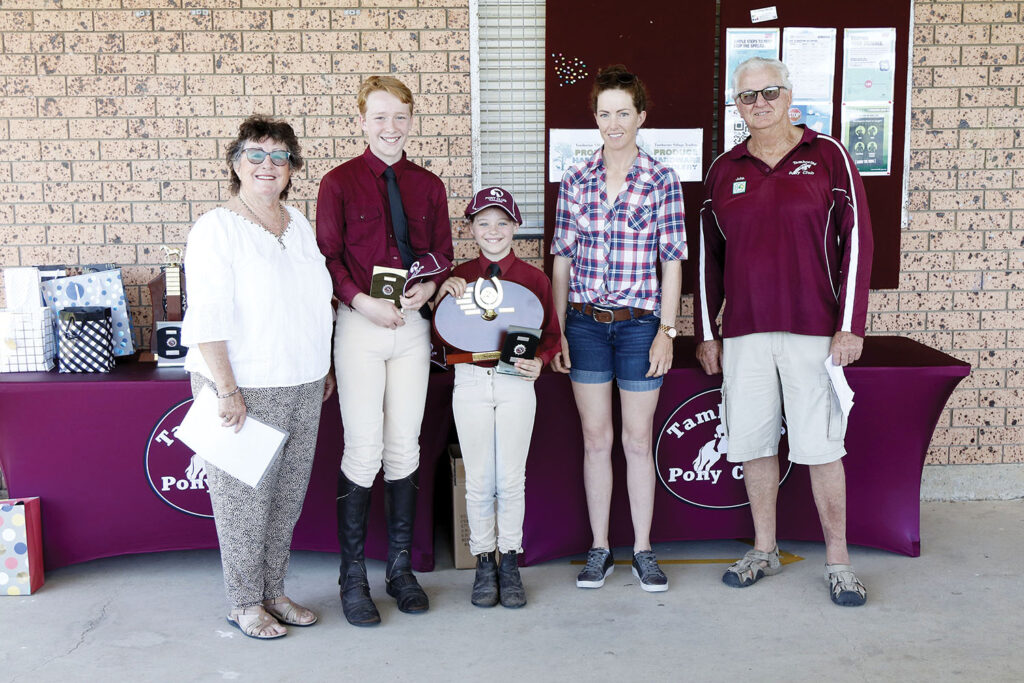 Our Breakup was the opportunity to present awards to our riders for their achievements for the year, and to acknowledge and thank the key people in our club, be they instructors, committee or other members who assist. Certificates are gained by riders at different levels and reflect both their riding ability and their horsemastership and are seen as important milestones. Fuschia Criss received her C* Certificate and Mitchell West and Maddie Fowkes obtained their C Certificate. Eleisha Saville, Matilda Winn and Caitlin Whiteman were presented with their D Certificates.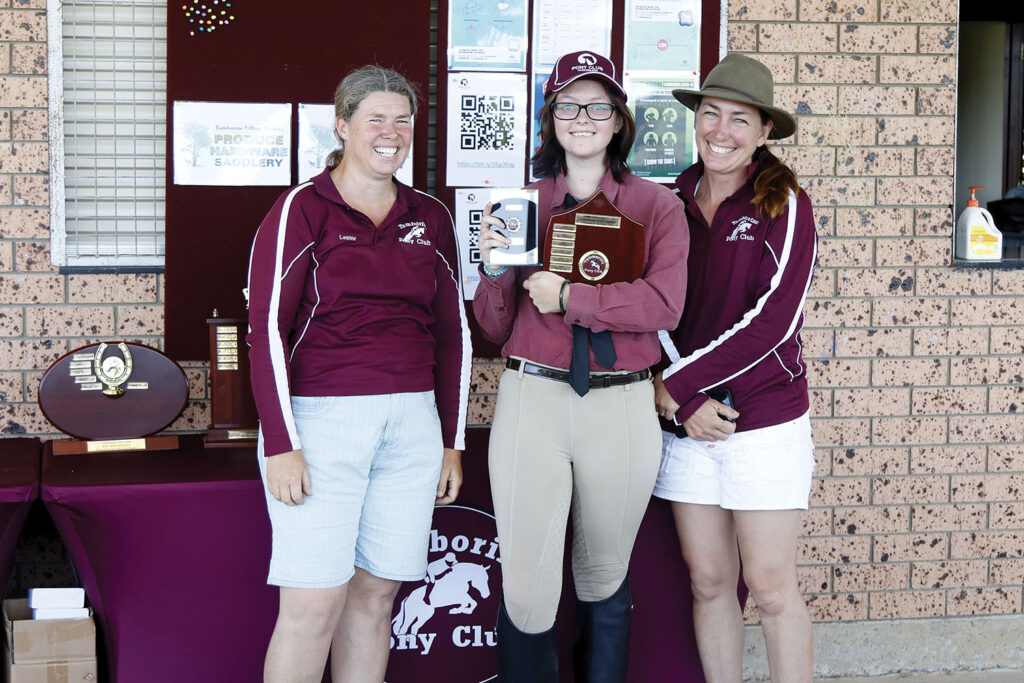 The main winners of the day were presented with their individual trophies and their names will go onto the Club's perpetual trophies. The Most Improved Rider, 12 Years & U, was Priya Mohrholz and the 13 – U26 Yrs recipient was Mitchell West. Eleisha Saville was awarded the 12 Years & Under Encouragement Award and Kyah Rhodes won this award for the 13 – U26 Years age group. Our Most Successful Competitor was Talia Criss, riding Glengannon Evangaline. The Tamborine Spirit Award goes to a rider who best represents the Club's values and show a great attitude. This year, it was awarded to Dannan Isherwood. John Hughes was awarded the President's Award which is for a member who supports the Club actively: in 2020, John was the Chief Instructor and also continued with the maintenance and development of our cross country course.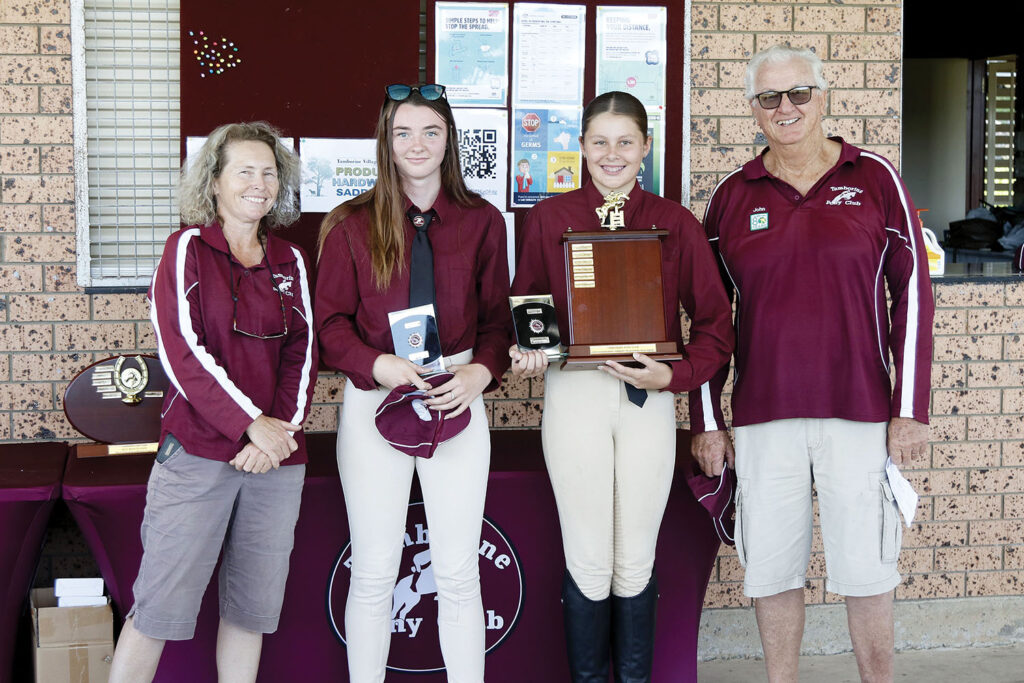 The day continued with both parents and riders getting into fancy dress and doing mounted games, followed by pizza and the water slide.
2021 will be another good year for our Club and Tamborine Pony Club offers community members many opportunities: regular free instruction for all levels of competency, the ability to ride in a safe, supervised environment, and to meet and socialise with people who share your interests, and access to rallies, clinics, camps and competitions.
Please check our website and Facebook page. Any enquiries can be directed to tamborineponyclub@hotmail.com. Our 2021 Sign-On is on Saturday 6 February from 10.30 am – Midday, with a free sausage sizzle and our First 2021 Rally is on Sunday, 7 February.