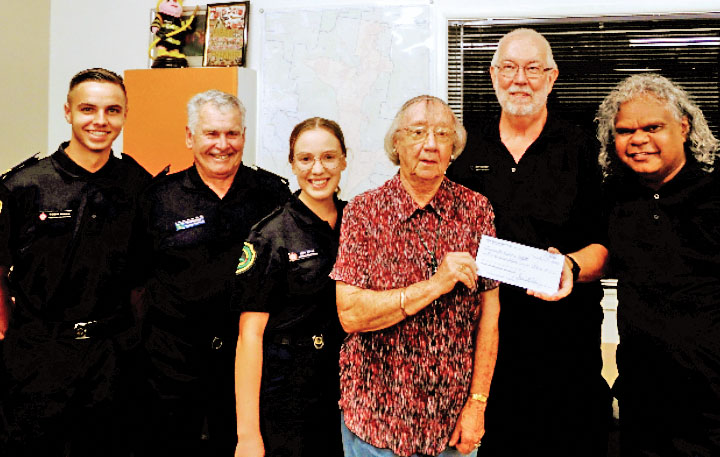 TMPA Donates To Local Brigade's Campaign
Tamborine Mountain Progress Association President, Jeanette Lockey, presented a cheque for $500 to the Tamborine Mountain Rural Fire Brigade at their meeting on Monday 23rd November.
This is in keeping with TMPA's tradition of donating accumulated funds to help the many volunteer groups who contribute to the area's wide ranging activities.
The Tamborine Mountain Rural Fire Brigade is launching an ambitious programme to acquire a much-needed new water truck. TMPA was only too pleased to make a tiny input into this well deserving plan.
Tamborine Mt Progress Association has a collection point for recyclable 'Containers for Change' in the Red bin at the IGA carpark. The money raised is distributed to local groups.
By Jeanette Lockey