Not At All! Tamborine Mountain Orchestra Plays Their First Virtual Concert …
2020 has been a challenging year for Musicians and Orchestra's all over the world including our little orchestra. We have had to find new ways to share our music with you, so we went online!
Everything was exactly the same as a normal concert, except the audience! The benches at St Georges Church were empty. The tension in the hall could be felt as Sean, our conductor, started our first piece and we started to film. The concert was live-streamed to YouTube so people could enjoy our concert in real time at home.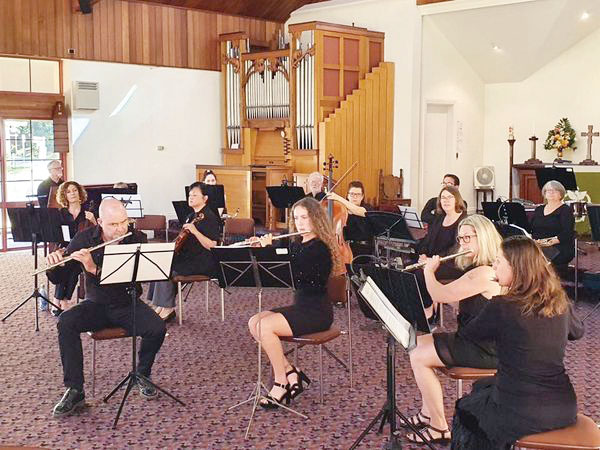 With the whole orchestra we played several beautiful pieces, including a series of dances from Susato -a Renaissance composer, it had a very old world feel, James Betagh's Night Out, an Irish Piece cleverly arranged by our own Russell Harden. My favourite was the Scherzo from Beethoven's 9th Symphony. We had some amazing small group and solo performance showcasing our very talented younger player's. We had Koen (14 yrs) on tuba playing Vaughan Williams, .
Poppy (16yrs) played 'Chain Of Fools' Solo on her Sax and Ella (18 yrs) as part of the Flute Choir with Dance of the Blessed Spirits and Hallelujah Leonard Cohen!
Besides the young players Lyza (Cello) and Sanne (Guitar) played a beautiful Nocturne, and Russell and Sanne did a Guitar duet. We finished with the Flute Choir – Lou, Trish, Ella and Sean.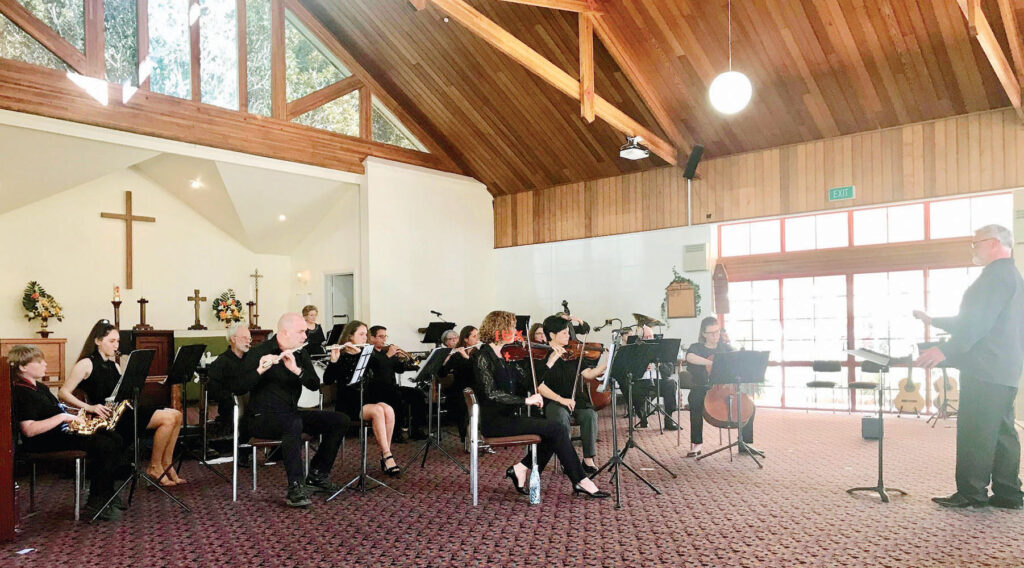 It was a great musical afternoon and the good news is the livestream is still available to watch, head to the Tamborine Mountain Orchestra Facebook page and click on the link!
Our next concert is December 6th – a Christmas Spectacular – we are planning to have an audience! And we are always looking for more players so if you or your child play an instrument please contact us. By Tricia Tommasi (TMO)