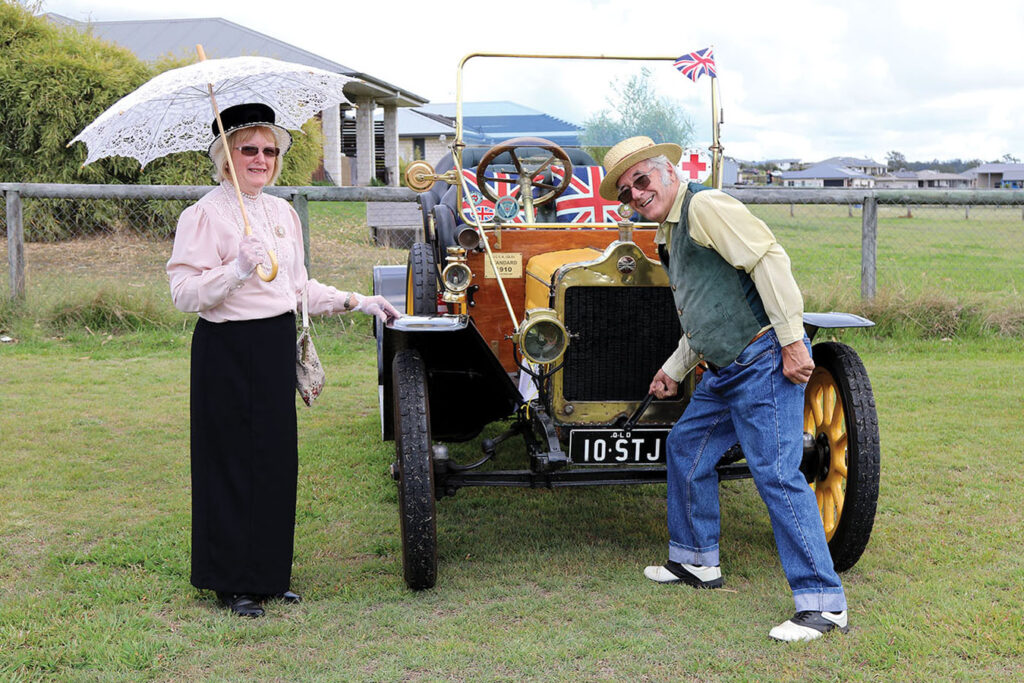 Escaping The Estate In Historical And Classic Cars ..
"We all had a great day even with the little shower in the morning spotting the freshly polished brass. The Tamborine Village Lions supplied a nice sausage sizzle and Cuppa-luscious produced great drinks. Several of those who were coming along were put off by the weather and the bikies who were coming up to join in the morning – stayed dry. The whole idea was to display the variety of classic cars that we have in the estate and get to know one another better, and the comments definitely proved that the event was a success. The kids and adults certainly enjoyed the ride in the 110 year old Standard 'Edward'".
Cheers, Syd. (Riemore Downs Group)
As a result of the many positive comments received about the event, a new event has been created to include all of Tamborine. It will be held on Saturday 14th of November at the Tamborine Memorial Hall and will feature classic cars, food vans, music and an ex-military tank – for a little bit of pre Christmas cheer!