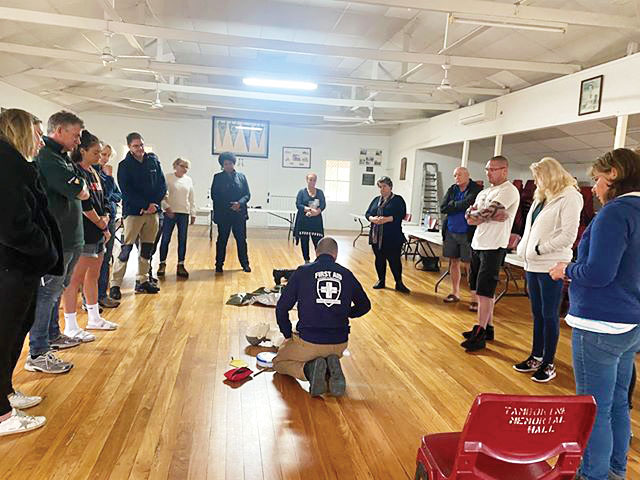 It Was All Bandages, Binding & Bodies!
On Saturday 25 July, a first aid course was held at the Tamborine Memorial Hall. The fully accredited CPR and First Aid course with certification was taken by Scott Whimpey of First Aid Accident & Emergency and was attended by 17 participants. One of the attendees was local resident, Bucky Selkirk, who said that he has attended many first aid courses but this one was definitely the best he has done. Participants of the course learned how to respond in an emergency and administer life support using the D-danger R-reponse S-send for help A-airways B-breathing C-compression D-defribrillator approach.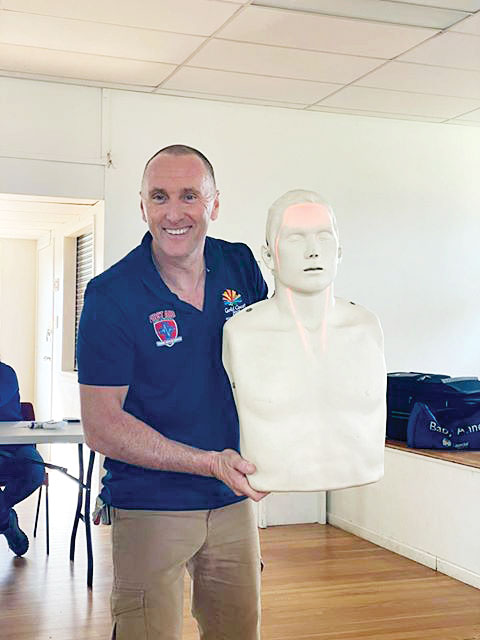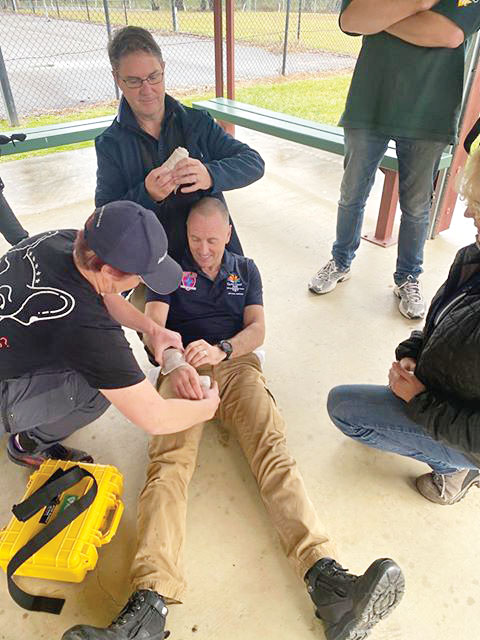 The next course will be on Saturday the 12th of September at the Tamborine Memorial Hall from 8.30am to 2.30 – 3.00pm. Call 07 5520 5068 to book with Scott.
Visit www.firstaidae.com.au for more information.