A Special Mother's Day In Tamborine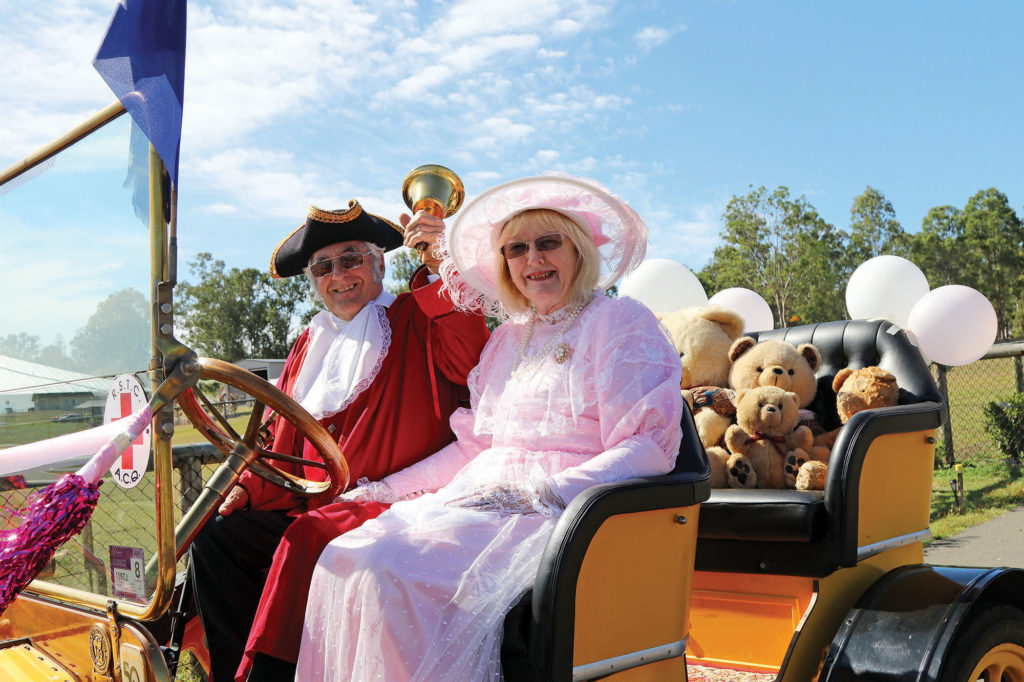 A bell rang out in Riemore Downs and classic cars and vehicles fell into line behind Syd and Pauline Norman's classic yellow 1910 Standard for a cruise around the estate for Mother's Day. Syd and Pauline dressed in traditional costume, with Teddy and his family in the back seat, led the group, ringing the bell, with everyone waving to excited families around the estate. The cruise concluded on an empty lot where everyone gathered (socially distanced of course) for a group photo. Teddy even gave his mum a call on Syd's 'in car' antique handset.
It was extremely fun, and a Mother's Day we will never forget!